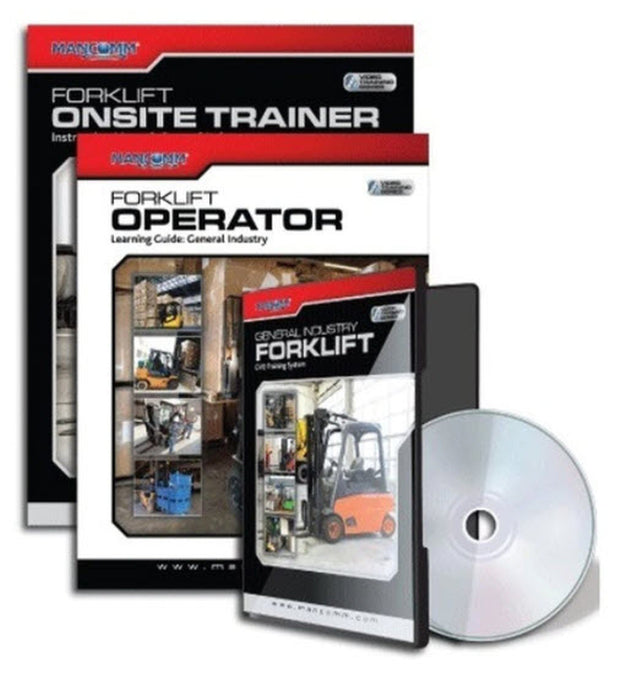 General Industry Forklift Operator Training System
SKU:
31K-111-02
ISBN:
688550004350
Original price
$395.95
-
Original price
$395.95
Forklift operation in the workplace is filled with peril. Forklift related employee injuries and property damage can ultimately be attributed to insufficient or inadequate training. Mancomm has the training products to assist you in eliminating losses and making the workplace compliant. 

OSHA requires forklift training encompass the hazards and equipment the operator will encounter in the workplace. Mancomm's on-site Forklift Training System (FTS) is designed to be customized for individual worksites. The FTS includes real-world examples, practice drills, review questions, and the following: 

• Training DVD that covers training and basic principles, operation, loading, pre-operation inspection, and refueling/recharging of forklifts — with video and computer-generated examples.
• The On-Site Trainer's Manual is a 48 page guide that includes full color pictures, answer keys, forms, tips, and mirrors the On-site Operator Training Learning Guide. 
• 10 On-Site Operator Trainee Learning Guides - this 32 page guide includes full color pictures and review questions for each chapter. Training completion certificates and operator wallet cards are also included. 
*On-Site Operator Learning Guides learning guides are available after purchasing the Forklift Training System (FTS)