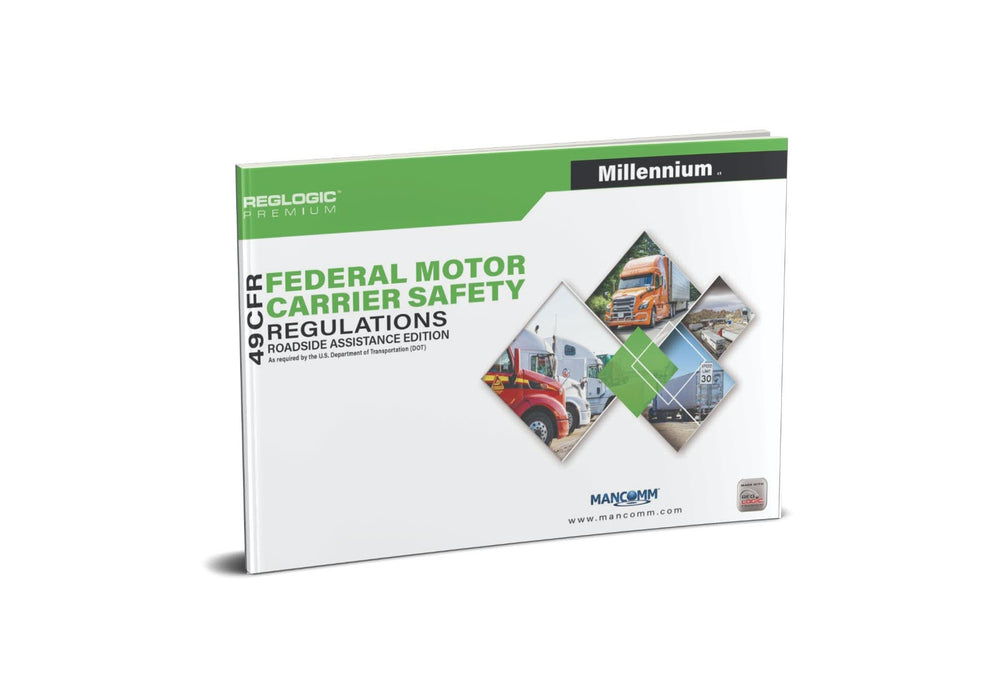 FMCSR Roadside Assistance Glove Box (c1 03/22)
SKU:
47B-003-43
ISBN:
9781663801067
Original price
$4.99
-
Original price
$4.99
Updated through May 2022
Mancomm's Federal Motor Carrier Safety Regulations,  Glovebox Book: Roadside Assistance Edition fits in a glove box, lies flat when opened, and fits in the driver's qualification file. This is made with RegLogic CFR™, providing drivers with the most accurate understanding of the FMCSA regulations, including the most common-cited roadside violations.

Applies to drivers and employees of the transportation industry. Includes selected regulations from Parts 392, 393, 395, and 396.


Book Details:
• 5.5" x 8.5" softcover book
• Enhanced with RegLogic CFR™
• 22 pages
• 6 tables